HEALTH SERVICES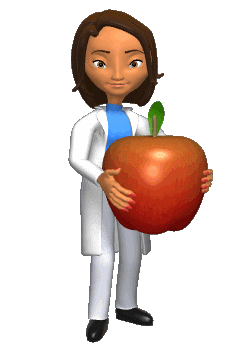 The goal of health services is to help students maintain optimal health status for academic success throughout their formal education.

What your school nurse does:
Provides basic first aid and evaluation of illnesses that occur during the school day
Communicates with parents if a student is seriously ill or injured
Excludes pupils from school who have symptoms of communicable diseases
Makes sure that:
Performs the

state-mandated

annual screenings
Educates pupils, parents and staff in regards to health education and

health problems

Administers medication

as per the school district and state guidelines
Develops school health plans for students with chronic health conditions
Promotes health and safety including a healthy environment
Actively collaborates with the education team
Guides parents and students to community resources available for proper medical treatment
What your school nurse cannot do:
Diagnose or treat illnesses or injuries

other than basic first aid

Give

medications

other than those-

authorized by school physician
authorized by both a parent and private physician by written permission

for their individual student to take

Issue an excuse for physical education
Replace regular medical care
YOUR SCHOOL NURSE
Is a regular member of the staff. She works together with the other staff to help pupils optimize their school experience.
Parents should make a point to know the school nurse and consult with her regarding the student's physical adjustment to the school.
If you have questions regarding your child's health, please feel free to call the nurse in your child's school.
| | | | |
| --- | --- | --- | --- |
| Senior High School | Therese Knabb/ Melissa Hepp | 610-779-3060 | |
| Junior High School | Sherri Magazzu | 610-779-3320 | |
| Reiffton School | Tammy Hughes | 610-779-7640 | |
| Owatin Creek Elem. | Sue Templin | 610-406-4580 | |
| Lorane Elementary | Sue Hess | 610-582-8608 | |
| Jacksonwald Elem. | Lisa Delancey | 610-779-1820 | |